Chiropractor Branden Teets D.C.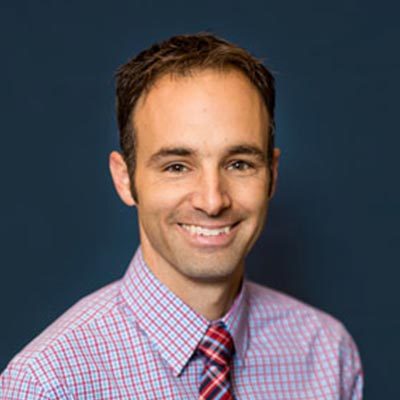 When I was 16 years old, my life changed. I was an all-county cross-country runner, but one day during a training run I had a back spasm so intense it made me drop to all fours and took me out of that day's workout. A friend on the team told me to see his dad, a chiropractor, and that "he would fix me." I didn't even know what a chiropractor was, in fact, I had never heard the word before.
But if it meant I could run again, I was willing to do anything. So after seeing him for about 2 weeks, my back issues were gone and could run again with no issue.
That wasn't all. Something more profound happened about five weeks into care. I noticed, all of a sudden, a slew of gastrointestinal issues that I had dealt with since childhood disappeared! I told him about it, and he informed me of what chiropractic was all about. It wasn't about how "he would fix me." It was centered around how I fixed myself; he was only there to put my spine into better alignment so that my body could do what it was made to do, which is to heal itself and thrive.
My passion for natural health care has only intensified as the years have added on. There are too many people suffering out there that don't know how detrimental spinal misalignments are for their current and future health. Too many people are drugging symptoms, and gaining more symptoms from those drugs, instead of finding the source of a problem and eliminating it by allowing the body to heal itself. That is why I decided to pursue a career in chiropractic care. After I earned my undergraduate degree in Biology from Saint Vincent College, I went to receive my Doctor of Chiropractic degree from Life University in Marietta, Georgia. As for other passions, they are first and foremost my wife, Cassie, and three boys, Cohen, Bennett, and Bastian. I love to run and have been doing so since age 13. I have run races from 5K's to a marathon, even qualifying for and competing in the 2018 Boston Marathon.
OFFICE HOURS
---
Monday
9:00am - 12:30pm
3:00pm - 6:00pm
---
Tuesday
9:00am - 12:30pm
3:00pm - 6:00pm
---
Wednesday
9:00am - 12:30pm
3:00pm - 6:00pm
---
Thursday
9:00am - 12:30pm
3:00pm - 6:00pm
---
Friday
Closed
---
Saturday
Closed
Lone Tree Family Chiropractic and Injury Center